Thermo-Rite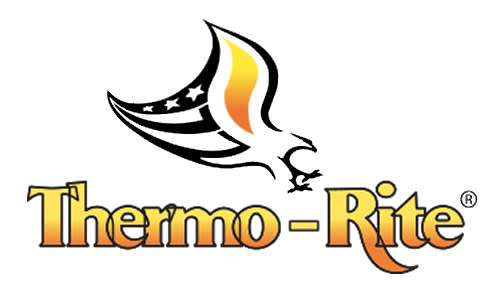 The Thermo-Rite group can trace its beginnings to as early as 1942. The company has been based out of Akron, Ohio. The company originally started the manufacturing of the tempered glass enclosures for fireplaces. Thermo-Rite owned the very first patent for fireplace enclosures made up of tempered glass. Today, the company claims an impressive line-up of standard and customized masonry doors for your fireplaces.

Standard - Zero clearance/ masonry

Thermo-Rite produces masonry doors for standard fireplaces of every variety. The Z series has been launched for zero clearance fireplaces. You can take your pick from a variety of ranges of heritage colour finishes for the doors. You can also choose classic finishes such as black and polished brass. The zero clearance doors provide the same quality airflow for the sides, bottom and the top of the door space as the actual zero clearance fireplace model.

For standard masonry fireplace doors, you can take your pick from the Chalet, Reserve, regal or Celebrity series to name just a few of the many lies of variations available from the brand.

Custom - Zero Clearance/ Masonry

If a standard frame will not fit your fireplace or your expectations for your home decor, you can order a customized fit of zero clearance or masonry doors for your fireplaces. He zero clearance models include the Special - Z and the Z- Phantom series amongst a few others. These two product line-ups are the most in demand.

The custom masonry doors include the Normandy series, which is specifically developed in to sub-lines to suit different aesthetic preferences in the market.