Kingsman Fireplaces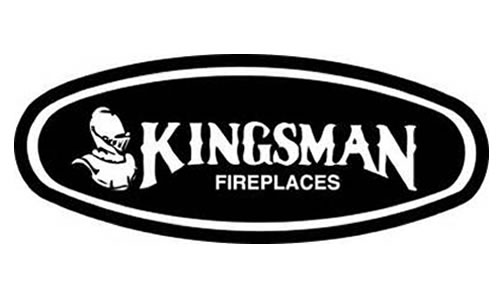 The Kingsman brand can be traced back to 1983 when the product was so ahead of its time that it was actually denied entry in the Hearth Products Association. This was on the account of it being a gas fuelled stove. However, today Kingsman stands for a high brand value and quality assurance for people looking to buy new stoves.

The Kingsman brand manufactures the following popular products under its banner.

Fireplaces - you can create a stunning and warm focal point for your home interiors with the Kingsman fireplace installed in your home. The fireplaces are in the range of 85 percent maximum efficiency output and they are fuelled by natural gas or liquid propane depending on the model series. The fireplaces are available in three distinct varieties.
Direct vent - The structure is designed as a co-axial system of vent using a pipe inserted in another pipe where the inside pipe is designed for exhaust while the outside pipe is to support combustion.
Vented - These products use B-vent or an air-cooled type of pipe or in some cases, gas flex type of liners to ventilate the appliances.
Vent Free - These product lines do not use any kind of chimney or vent system and can be installed anywhere in the home.
Freestanding Stove options - The freestanding Kingsman stoves claim energy efficiency as high up to 99.9 percent. These appliances are extremely elegant in design and safe to use in residences and office spaces. You have a huge range of choices for accessories and decorative features that accent the stoves. You can purchase in a direct vent or vent free variety depending on your preference.