Empire Comfort Systems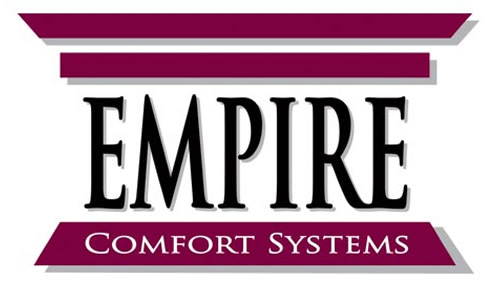 Empire Comfort Systems is a family owned enterprise, which has been operational since 1932. The company offers a complete line of Gas-fuelled heating solutions to the consumers and independent dealers. It is still has its manufacturing unit in the USA, making the Empire products some of the handful heating products still manufactured and assembled in the country.

Some of the most iconic products of Empire Comfort systems include:

Ultrasaver 90 Plus

It is the most efficient line of wall furnaces available under the Empire banner. It claims almost 90 percent efficiency. You can choose between a model for 35,000 BTU output or 17,500 BTU output depending on the space you want heated. The cabinets have a cool touch surface, which prevents burns due to accidentally touching the surface.

Vent Free room heater series

The vent free room heaters from Empire come under the SR series of manual and thermostat controlled models. These units are 89.9 percent efficient and contain added features for safety control. You can find the auto shut off feature, which helps keep your home safe, even if you forget to turn off the vent free heater. The units use LP or alternatively natural gas as the main fuel.

Direct Vent Wall Furnace systems

You can purchase either the small sized or medium sized direct-vent furnaces from empire. These units are wall mounted and come under the DV series of furnace units. The DV 210 and DV 215 models are specifically developed for the small spaces. You can choose from the DV-25 and DV-35 models of wall furnaces for heating up larger spaces.