Vantage Hearth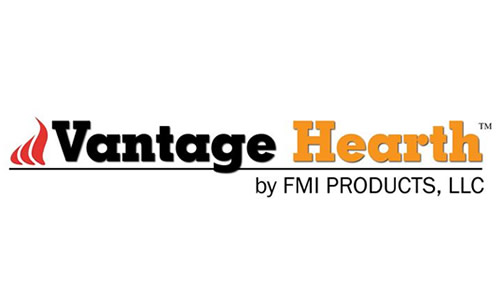 Vantage Hearth's Mosaic Masonry technology is a dramatic development that will change the way you think about the fireplace. This technology combines traditional appearance and traditional materials with modern assembly techniques to create a fireplace that is unparalleled in its beauty and value.

Two trends related to today's homes make our patent-pending Mosaic Masonry technology significant. First, homeowners want distinctive, high quality products in their home. Surveys of top home builders and buyers alike confirm that homeowners are paying more attention to the details in their homes, and are looking for choices and selections to make their homes more attractive, more distinctive, more valuable. Secondly, people also want convenience. We all want home products that are easy to install, and are easy to operate. The Mosaic Masonry technology does both these things.

There are two types of fireplaces on the market today: One, a masonry fireplace, is built brick-bybrick by a skilled mason. These are the oldest fireplaces, and considered the aesthetic standard for all fireplaces. The second type of fireplace is a prefabricated fireplace, with factory-built components that are available at a fraction of the cost of a regular masonry fireplace. These fireplaces are tested and certified to established safety standards, and are available in both gas and wood burning models.

The Mosaic Masonry technology uniquely combines that quality appearance of a masonry fireplace with the installation convenience and more reasonable cost of a factory-built fireplace.
There are no products in this section