Real Flame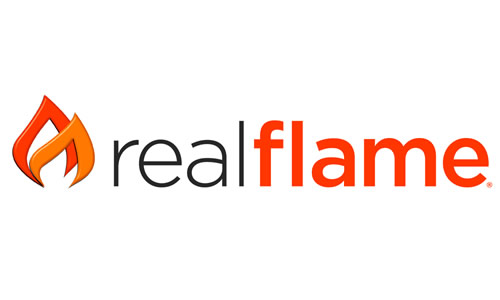 Real Flame is a high-end brand offering exclusive fireplaces for indoor and outdoor use. The brand has also introduced the innovative gel-fuelled fireplace options as well as conventional electrical fireplaces. Apart from this, the designs from Real Flame are unique and exhaustive. This gives consumers an option to customize their fireplaces exactly according to their individual home decor options.

Indoor fireplaces

Real flame offers a huge range of options under the indoor fireplaces line. The Real Flame Chateau series offers regular and corner fireplaces to suit a tricky design element for your home. You can also choose from the Real Flame Callie series, which offers entertainment fireplaces for saving space while incorporating a heating solution within your entertainment unit.

Outdoor fireplaces

The outdoor fireplaces offered by Real Flame are sturdy and highly energy efficient to beat the heat loss that is a main drawback for most outdoor fireplaces. You can choose from the Real Flame Sedona series of rectangle or round fireplaces in a variety of sizes. These are propane-fuelled options. You can also choose the Real Flame Antique stone series, which are extremely popular for rustic patio and backyard decor. For homeowners looking for some extra height on their outdoor fireplaces, the Real Fame Board Column or the Real Flame Ogden round versions are appropriate.

Outdoor living furniture

Apart from incredible fireplaces, Real Flame also offers high quality outdoor furniture so you can complete the look of your patio or backyard in a certain theme and definitely in a lot of style. You can choose the Real Flame Mezzo series of beautiful chairs and sectional sofa or you can choose the Baltic series of chair and sofa sets.