Napoleon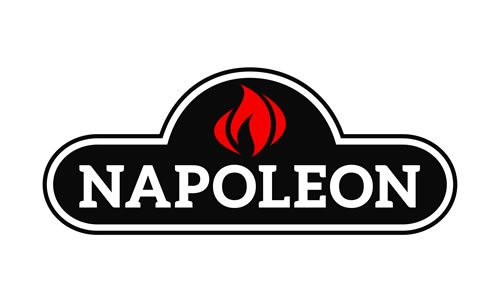 Napoleon has made a mark as one of the prime manufacturers of highly innovative and patented products. The company opened its doors for production since 1976. It was truly established as one of the top brands in its niche by 1981. It is a registered ISO 9001:2008 company, which employs over 1000 people. They have made a strong name for themselves as North America's trusted manufacturer for fireplaces (both wood and gas) and outdoor heating /cooling products. Napoleon offers the following product varieties under their brand.

Fireplaces - this includes models that function on wood, gas, and electric power. They also manufacture products for both outdoors and indoor gas mantels.
Stoves - The series under this category offer all gas, wood and pellet fueled varieties.
Electric products - This includes built-in products, wall hanging heating products, and specific packages developed for mantels.
Outdoor - For outdoor use, Napoleon offers fireplaces and patio flames designed to endure severe weather conditions even outdoors.
Inserts - you can choose from wood, gas and pellet fueled varieties.
Log sets - you can create a very cozy ambiance with the log set products from Napoleon. Choose from their vented, vent free and electric varieties of log sets.

Napoleon has always stuck true with high quality engineering and amazing design alternatives for providing high quality options to its customers. This makes them quite a reliable service for most customers. The company is the only gas furnace provider with their product being manufactured in Canada.