Napa Forge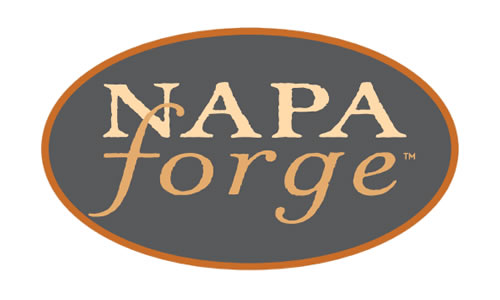 The Napa Forge series of heating solutions are a part of the core company of Pilgrim Home and Hearth Alliance LLC. It is a renowned designer company, manufacturer and a distributor of high quality home and hearth related products and accessories. The products under the Napa Forge line have been showcased in leading stores around the country and abroad. Some of these stores include the Pottery Barn, Williams Sonoma, Balsam Hill and Frontgate to name just a few of the elite options.

The following are the most popular products under the Napa Forge Banner.

3 panel screens

The Napa forge banner includes some of the most artistic and beautiful hearth screen designs that are available in the market today. You can choose from a wide range of variety under the three panel screens series. These screens have three intricate panels interlinked together. You can arrange the screen in a curved or a straight fashion depending upon the decor of your fireplace. You can choose from whimsical designs such as the Antique scroll, Country scroll or Forged Sunflower scroll designs of the Tri panel. There is a choice available for everyone. One of the most popular fancy screens from the series includes the Shakespeare's Garden 3 panel folding variety hearth screen.

Single panel screen

The single panel screen is more functional and often simplistic in design. Although you might still choose to add a little bit of whimsy with the Country Scroll Arch design that transforms the flat screen to a designer level. However, this type of screen is ideal for small fireplaces that are looking for contemporary and cost efficient screen choices.

Operable door screens and bowed screens

These varieties offer a large range of choices for the home decor that needs an elaborate screen choice. These designs are complex and beautiful as a focal point in the room.