Holly & Martin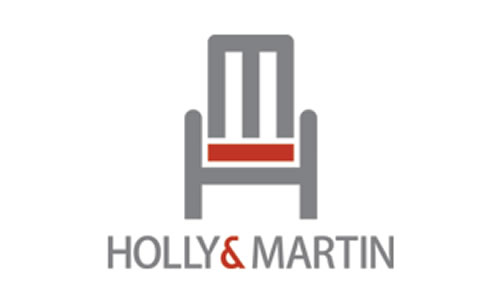 What's the story of the Holly & Martin® brand?

Guy meets girl. Guy loves girl. Guy marries girl. New home and two serious "stuff" collectors equals tons of new furniture decisions... and a design team on a mission is born.
We're savvy shoppers, just like you. We're always on the go, looking for the best deal, and trying to be more organized. We want the most out of everything – every dollar, every piece of furniture, and every moment. And we're addicted to technology like the rest of society; we can't rationalize how the world survived before cell phones and navigational systems became the norm, but we vaguely recall how satisfying it was to use a real map.
We understand that the concept of the home is ever changing, and we aim to provide the best solutions to your home furnishing needs and wants. At Holly & Martin®, function meets style.
Did we mention that we feel loving your home shouldn't cost a fortune? That's why we've put together the Holly & Martin® line, specializing in home furnishings that take function and style a step further with practical price tags.
There are no products in this section