Dimplex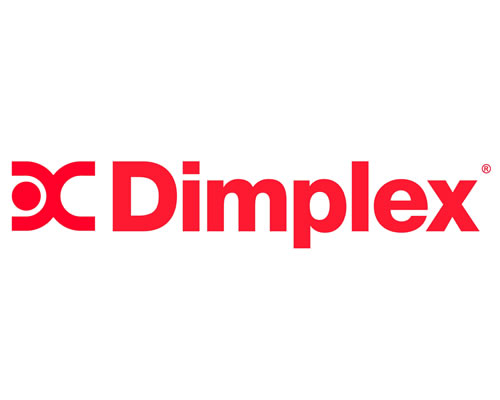 Moment Makers
Dimplex is the feeling you get when you hit the snooze button and stay under the covers a few minutes longer. It's the comfort found in the moments that matter, like when the kids are down and your feet go up. Their products are the gathering place and focal point that rooms are built around. So whether it's a living room or hotel lobby, bathroom retreat or spa, they can help you design the right comfort solution to create those perfect moments.

Get Comfortable
They are leaders in design and innovation, continually challenging the status quo on a global scale to create products for the discriminating buyer. Their dozens of patented technologies translate to fireplaces that dazzle the senses and heaters that make spaces more efficient and comfortable no matter what the need.

Style Meets Efficiency
Whether a residential or commercial space, Dimplex designs fireplaces that make a style statement. You will appreciate the energy efficiency and treading a little lighter with your eco-footprint, but at the end of the day it's the deep breath that comes naturally when you relax in front of a fireplace.

Sustainable Development
They continue to create innovative technologies and provide low carbon products that customers can trust.

A Brand Within Glen Dimplex Americas
Operating in North America, Glen Dimplex Americas is their parent brand with a focus on innovation and sustainability. They work hard to develop new, often low carbon, technologies that customers can trust within a variety of industries. Glen Dimplex Americas now includes a dynamic portfolio of leading brands in several home comfort categories including: electric heating, electric fireplaces, wood stoves and ovens, and gas fireplaces.