Country Flame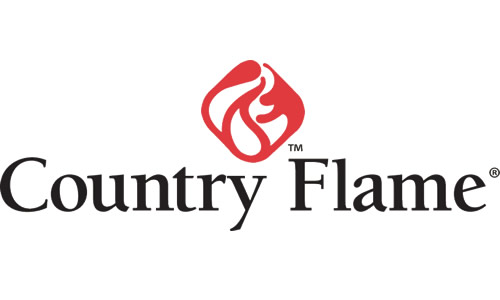 Country Flame is one of the most popular product lines of the company American Energy Systems Inc. The company started production in 1973, and since then have developed two separate product lines: MagnuM and Country Flame. Under the Country Flame banner, the company has specifically developed three innovative products - the Country Flame Crossfire, Country Flame Little Rascal and the Country Flame Harvester.

Country Flame Crossfire

The Country Flame Crossfire is an innovative insert design stove with electric ignition system. It offers 5 settings for adjusting the heat level, which can be controlled via a thermostat. The product is designed for convenient use with zero-clearance fireplace designs. It comes with a self cleaning system with a stir rod to clean the burning pot, thus making it a fairly convenient choice for most types of old homes with existing pre-fab fireplaces.

Country Flame Little Rascal

One of the most versatile product units under the Country Flame line, the Little Rascal also keeps up with a high level of product efficiency. It is a stand alone, wood pellet fueled fire stove. The units are available in a variety of design choices to customize the look according to your home decor. You can choose from door design options in Black, Brushed Nickel and Gold colored variations.

Country Flame Harvester

The Country Flame Harvester packs the performance of a MagnuM range of products in to the sleek lines of a Country Flame model. It is a stand alone, pedestal type wood stove. It can be fueled with wood pellets, corn or even biomass variety of combustible fuels. The units are also available in a variety of different trim and design options including doors in 24-karat gold and variations of modern nickel.